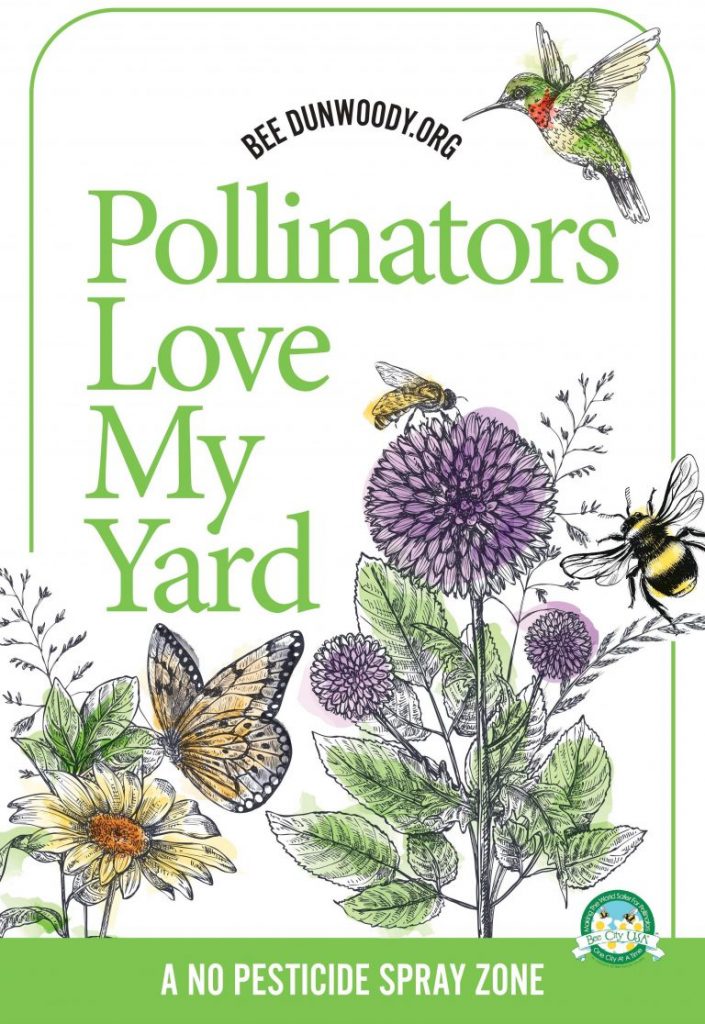 Dunwoody Joins the National Movement to Help Pollinators
Dunwoody joined more than 80 cities across the country as part of the Bee City USA program, a nationwide initiative to encourage healthy, sustainable habitats for bees and other pollinators.
The Bee Dunwoody Pledge
By taking the pledge, you promise to do your best to maintain your land to protect and promote the health of pollinators, including bees, butterflies, birds, etc. by caring for our local ecosystem.
Take the pledge and make a donation to receive a Bee Dunwoody Pollinator Garden Sign.
---

Bee Dunwoody would like to thank . . .